A very easy to make Tex-Mex-style beef taco filling that surely will spice up your day. Chili peppers, cinnamon and definitely a big dash of cumin make sure that you can enjoy your favorite Mexican flavors at home at any time.
You can use this filling in your favorite Tex-Mex or Mexican dish, be it a taco, burrito, enchilada, or just a simple tortilla wrap.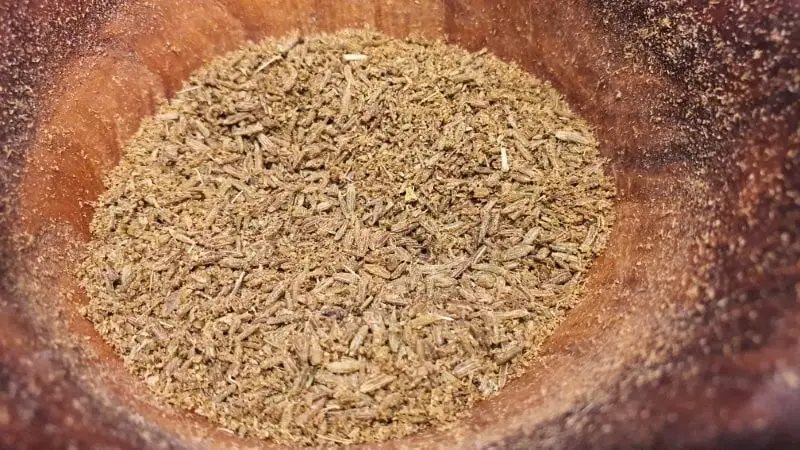 Tip: This beef taco filling is best if you use freshly ground cumin. Don"t make a fine powder, those little bits when toasted will add even extra taste to your dish.
The amount of chili will not make this filling extremely hot, just that tang you need to have the Tex-Mex vibe. Add more if you like it hot.
This quantity yields about 400-450 g (about a pound or slightly less) of beef taco filling. This will make 8 smaller or 4 larger tacos and feed 4 people.
Tex-Mex Beef Taco Filling
Easy to make Tex-Mex-style beef taco filling
Ingredients
1

pound

ground beef

⅔

cup

onion

chopped

2

cloves

garlic

2

tbsp

vegetable oil

2

tbsp

ground cumin

½

tsp

cinnamon

½

tsp

chili

½

tsp

salt

¼

tsp

black pepper

ground

6

tbsp

tomato purée

1

cup

water
Instructions
Start by chopping the onion and mincing your garlic. If you use whole cumin, grind it.

Sautée onions in a pan in the oil over medium heat for 4-5 minutes. Add cumin, sautée for 1 more minute. Lastly add garlic and sautée for another minute.

Add ground meat and cook for 6-8 minutes over high heat. Wait for all the liquid to evaporate and meat to become brown.

Add remaining spices: salt, black pepper, cinnamon, chili peppers. Also add tomato purée and water.

Fry for 6-8 minutes over high heat, let all the liquid to evaporate.