You can peel an avocado in 4 easy steps. All you need is a kitchen knife (or a knife with a large blade) and a spoon.
In these pictures I'm going to show you how to peel an avocado. Simply follow these steps with a ripe avocado and you can peel it easily. As an added benefit, you'll get two intact half skins, which will make a nice presentation for your food, such as guacamole.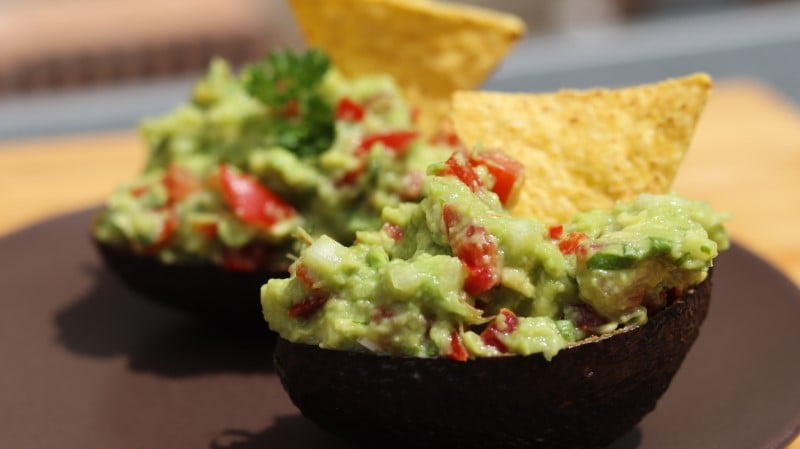 Step 1: Cut Avocado In Half
Hold the avocado in your left hand (or in your right hand if your are left handed). Take the knife in your right hand (or the left one if that's the more skilled).
Cut into the avocado, straight up to the seed. Move the knife around the fruit so that you cut the whole thing in 360 degrees. Please make sure you are precautious when using a large kitchen knife.
Step 2: Open The Avocado
Rotate the avocado halves in your hand and separate them.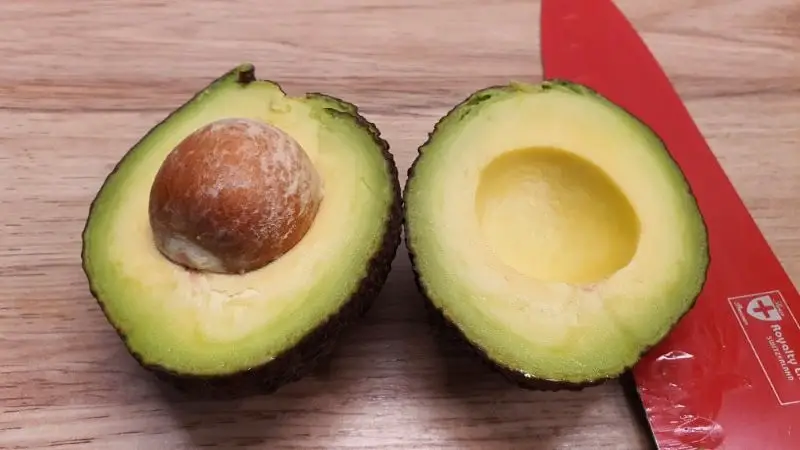 Step 3: Remove The Seed
Hold the half that contains the seed in your hand securely. Carefully but firmly tap the knife into the seed. Rotate it gently and the pit will separate from the avocado. Remove the seed from the blade.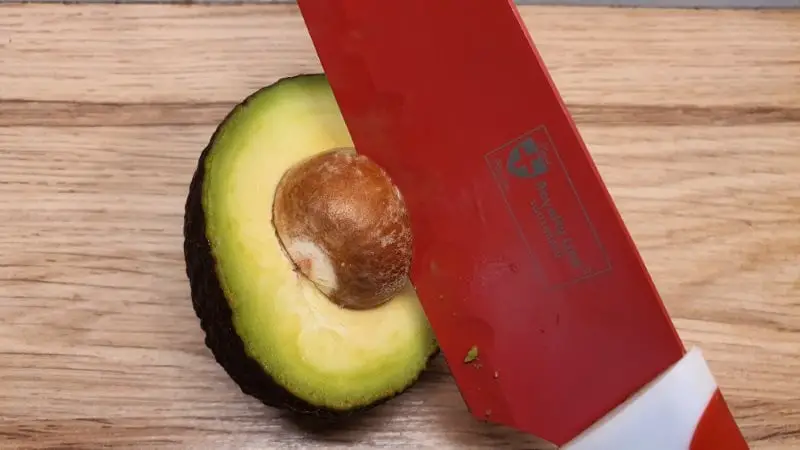 Step 4: Remove The Flesh
Use a regular spoon for this step. Take the avocado half in your hand, and move the spoon around the round end. The skin of the avocado is quite firm, so you can push the spoon against it. Scoop out the flesh from the skin.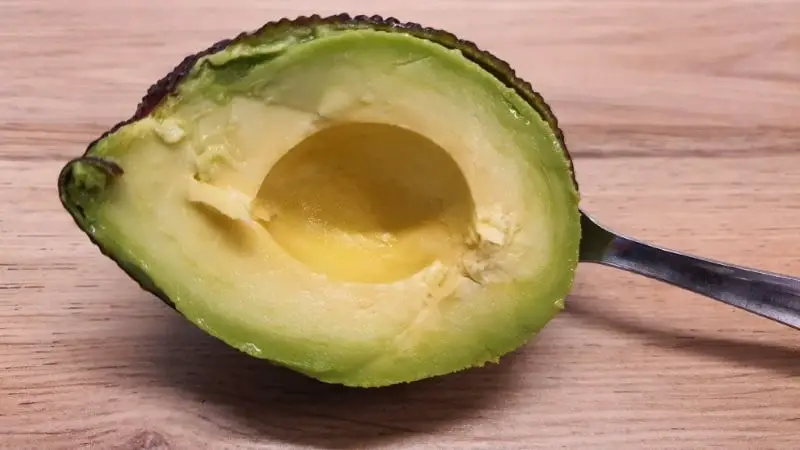 You Just Peeled An Avocado!
Congrats, you just peeled an avocado. Use the flesh in your favorite dish or salad. You can slice or dice the avocado on the plate.
If you need sliced or diced avocado, an alternative method is to cut or dice the flesh with the kitchen knife before step 4, while still in the skin.